See reviews of us on Yelp
---
Video testimonies of Discovery Bay Studios Photography
---
"Greetings Stacey, Kelly and Brooke, All I can say is I am in awe of the gift you have given to Zach, Heather and all of our family and friends. You truly captured the essence and beauty of their wedding day. Your attention to detail in creating each photo yielded one masterpiece after another. The aerial photos were amazing and fun to be part of. Your photography is the most exquisite I have ever seen. Your art reflects not only your fine skill and gifting but also reflects the wonderful people you are, how much you care and put your hearts into your work. I was so blessed to view each photo and the video. Many of the photos looked like magazine covers. Thank you for documenting this momentous occasion, giving us all the opportunity to relive these sacred moments. You were truly God-sent! I can't thank you enough for the joy you have contributed to our lives in creating these beautiful photographic memories that will last a lifetime! God bless you."
Mother of the groom

---
"Stacey & Kelly, OH MY GOSH. Jeff and I just got back from our honeymoon and just watched all the videos and looked through all the pictures. I CAN'T GET ENOUGH. You guys truly went above and beyond and I don't even know how I could ever begin to thank you enough for capturing our day in the way that you did. I also came back to a flood of emails and comments from others that had already seen the pictures and the highlight video. The full lengths are incredible too... thank you so much for capturing the full length ceremony, all the speeches, dances............ wow....... amazing. You guys are incredible. Love you guys!!!"
Jessica (Bride)

---
"Thank you so much for your wonderful work. Dave and I are really looking forward to receiving the final copies. You guys are amazing and we're so happy we chose you guys to capture our day. You guys are phenomenal and so much fun to hang out with. Love you guys!!!!!!!"
Irene & Dave - Brentwood, CA

---
"KELLY AND STACEY ARE AMAZING! Simple as that. They are creative geniouses and they will take any wild idea you have and they will do everything it takes to make it come to life. Photography was the highest priority for us (as I am an avid scrapbooker) and of course when the day is over, you rely on your photos to tell your story. So that is why we went with the best value and the best skill set around! We loves these two they will forever be our go-to photographers and friends!"
Amy & Ryan - Brentwood, CA

---
"I hope you guys are doing well:) I just want to thank you guys so much for making my special day amazing!! I am recommending you to all of my friends who are now getting married. It was a pleasure working with you both and hope to keep in touch."
Stephanie & Chris - San Jose, CA

---
"I dont usually write reviews but this was the best experience, quality product and service we could ask for. 100% happy with the outcome of our wedding photography and MOVIE!! I would definitely recommend Discovery Bay Studios to anyone having a wedding! THANK YOU STACEY AND KELLY!!!"
Sheena & James - Brentwood, CA

---
"Hi. Just back from the honeymoon. Thank you so very much for your excellent work! We have been receiving complements on the photos all week long....they look GREAT! I absoultely love EVERYTHING you two do! The video was great especially the out-takes, as that is our humor. I am sure you two are getting several referrals from our event. Love you both!"
Veronica & Russell - Brentwood, CA

---
"We love Stacey & Kelly! We discovered them through our friends wedding and immediately decided that they would do ours as well. They are an amazing couple who are fun and professional. Their work speaks for itself. For many brides, vendor shopping becomes overwhelming. However, DBS provides a package that makes it easy. Everything is upfront and you know exactly what you will receive (canvas, videos, books etc). Where as other photogs may have a lower price initially but then have itemized charges afterwards. Regardless of costs, the quality is awesome & so are they. We received so many compliments on the quality, friendliness and speediness of DBS. Our friends and family loved our pictures and video. We even received our wedding package before some friends who were married before us. I highly recommend them for your wedding and all future events."
Octavio & Carissa - Stockton, CA

---
"Stacey & Kelly, Wow! What else can we say! You guys met all our expectations and truely captured our wedding day in a way that is truely exceptional! Your professionalism, class, creativity and talent is far beyond the competition and cannot be compared! We would be honored to be on your reference list (not that you need it...) and we look forward to our album & selecting a picture for our canvas wrap. We'll be in touch soon! Have a Merry Christmas! With love from our family to yours."
Carolyn & Tony - Discovery Bay, CA

---
"Stacey, Kelly (and Kinsey too!), an enormous thank you for your work on our wedding day. We enjoyed having you take all of our photos. You made us feel comfortable and had fun with us too. It was a lot of people to work around and it was pulled off and executed perfectly. We love the pictures and video and cannot wait to receive it all. We received many compliments, but they belong to you. Thank you!"
Octavio & Carissa - Stockton, CA

---
"We got all 3 boxes of wedding pics today- we can't thank you enough!!! We love the movie poster, the photo book is amazing, & we can't wait to watch the video tonight! Thank you both again for capturing all of our most special moments on that day- we will treasure them forever! Thank you!!"
Serena & Alan - Cork, Ireland

---
"BEST WEDDING PHOTOGRAPHERS EVER!!!! We simply cannot put into words how amazing this husband/wife team are!!! They came HIGHLY recommended to us so we actually passed on the photographers that came with our venue package, (even though it would of saved us a little money) and we are SO glad we chose Discovery Bay Studios instead of those other guys!!!
From the moment we first met with Stacey and Kelly, we knew that was it...we found our wedding photographers, and a year later, have NO regrets!!! Their style and creativity in preserving priceless memories exceeded anything we could of asked for!!! The value is truly unbelievable after everything is done and I will forever be grateful to them for that! They answered every e-mail immediately and explained all their services in a way I could understand. I never felt like I was being "sold" on something and these were the only photographers we met that let you get your prints done wherever you would like!! That's saying a LOT! Most photographers make you order all your prints through them, which can get ridiculously expensive!
In literally just a few days they had our PhotoFusion video done, which we watch ALL the time and it still brings tears to my eyes! Then a few days after that, they had our photos posted online so all our friends/family could view them immediately. We now consider Stacey and Kelly our personal friends and again, words cannot express how thankful we are to have met them! We've received endless compliments on their work and professionalism, and I have absolutely no hesitation about recommending them to anyone!"
Terra & Kurtis - Stockton, CA

---
"HUUUUUGE thanks to Discovery Bay Studios!!! Stacey and Kelly Chance are amazing photographers and videographers. Hands down the best. THANK YOU TWO SO MUCH FOR EVERYTHING! Just watched the PhotoFusion video. Couldn't have made it a more perfect memory. YOU GUYS ARE FREAKING AMAZING!!!! I can't wait for everyone to see it!"
Annette & Ken - San Jose, CA

---
"Kelly and Stacey were so crazy fun and easy to work with. They are so easygoing, fast to click with you, make you laugh and enjoy yourself while having so much fun! The quality of their pictures are absolutely amazing and beautiful. We had a 10 minute video clip within 2 days, and 300 online pictures within 4 days so we could share with family and friends. They laid out the wedding book ready for our input within 1 month. So amazingly quick! We would recomend them to anyone looking for a photography team. They are the best out there!"
Annette & Ken - San Jose, CA

---
"Wow! We love the photofusion video it is amazing!! It really captured the amazing feeling we both had on the big day! Thank you again to Stacey & Kelly of Discovery Bay Studios Photography - you are both such excellent photographers. Thank you for capturing our special day so beautifully. You guys are the greatest! :)"
Serena & Alan - Cork, Ireland

---
"WOW WOW WOW WOW WOW!!!!!!!! I am speechless right now!!!! That video is perfect! It brought tears, smiles, giggles....WOW!!! I can not thank you both enough!!!!! WOW! THANK YOU!!!!!!!!!!! You two are the most amazing, awesome people ever! Words can not describe the emotions we felt watching it!!! WOW!!! I sit here with tears in my eyes of gratitude for the two of you for all your hard work, compassion, understanding, help, for everything! Thank you also for making the video so quickly! Wow! Thank you, thank you, thank you!!!! You two are the best!"
Kristin & Michael - Tracy, CA

---
"You guys are famous in my family :) The engagement video is simply beautiful and we have watched it 1000 times. I will never be able to thank you both enough and I am so excited for wedding pics to come!"
Ashley & Myles - Brentwood, CA

---
"OMG!!! We just watched our wedding photofusion video and you just blew our minds!!!! Thank you so so much! We love you guys! Your so wonderful and you guys do the best work, all the pictures look great too! We can't say thank you enough."
Angie & Eric - Livermore, CA

---
"Working with Discovery Bay Studios (Kelly and Stacey) has been nothing short of amazing. They are a great team that produces outstanding products. They are personable, accommodating (above & beyond in our case:)), have great chemistry and energy and overall are phenomenal people and photographers. They work with your ideas and build on them and the final product for our "Save the Date" was absolutely perfect! My fiance and I are beyond thrilled to continue to work with them for our wedding, we can't wait! You will not be disappointed and you are guaranteed to have some good laughs in the process :)"
Kimi & Cory - San Diego, CA

---
"I don't know if I can thank you both enough for your creative eye and talent. The pictures turned out better than I could ever imagine. When I look at the pictures I can see how I feel about him and how he feels about me. I have always wanted pictures like this.
Every time I look at them or watch the video I tear up (I am teary eyed as I write this to you :). Thank you for the prompting and poses that you had us do because we would have never thought to do that on our own. Your work is amazing and you two are truly artists!! No we're not models and never want to be. We are two regular everyday people who love each other and would do anything for each other (no matter how uncomfortable it makes us :) and that is what you captured and showed on film. When I watch it I see the love that we share- real people not posed people trying to look like models : )
-I probably rambled on and on but I wanted to let you know that these pictures are something that I am going to look at over and over and treasure for a very long time!! Thank you!!!
-Like Kelly said- 'Aren't you so glad you choose us?' YES!!! I am!!!!"
Taryn & Nick - Brentwood, CA

---
"I just have to tell you both how amazing I think you guys are. The video - I have watched it probably 40 times already - you do awesome work. I am SOOOOO glad we went with you. It was such a special day for us - you have captured so many special moments. You are both so very talented - You guys ROCK... and you are amazing. Thank you SO much!"
Shannon & Taylor - Brentwood, CA

---
Stacey & Kelly: I just have to tell you how lovely your photography and videography are! My cousin could not attend, but she posted these comments on my facebook page after viewing the video:
"Wow! What a fantastic wedding! And the photo/videographer was so excellent. I feel like I was there! Wow! Wow! It is the very best wedding video I have ever seen! And the joy and happiness of the wedding comes through! Just loved watching it!"
Thought you might like to use her words in a testimonial. Thanks again - you did a fantastic job!!
Krysten & Brad - Discovery Bay, CA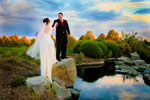 ---
"Wow! Discovery Bay Studios Photography went above and beyond with our wedding pictures! They are even better in person and the book that Kelly put together is amazing! Thanks Kelly and Stacey!"
Kara & Creig - San Jose, CA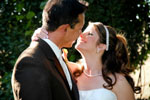 ---
"Thanks a million! You guys are the best! Everything came out fantastic. I just wanted to thank you soo much for the great work you guys did, I can not express how much I love this viedo. I think I have watched it 10 times already! And Josh loved it too!!!! I can not wait for the book, I know it will be amazing!!! Thank you soo much!!! Talk to u soon!"
Janelle & Josh - Pleasanton, CA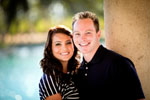 ---
"Thank you so much!!! Just saw the video and cried!! Loved it and thank you so much for capturing all the moments!! Can't wait to share with friends and family!! I am in love with the video, can't stop watching!! You guys really do amazing work, so happy we found you guys! We have to get together again sometime soon!"
Adrienne & James - San Francisco, CA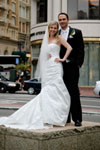 ---
"Wow! Our video is absolutely amazing! I didn't know you were going to create this. Thank you both so much for the amazing job you did photographing our wedding. You guys are the best. I'm looking forward to seeing the album!"
Jennifer & Paul - San Francisco, CA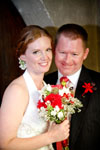 ---
"Thank you Kelly and Stacey for capturing our wedding perfectly. I want people to know you did such a great job for us. I can never say thank you enough. P.S. Dan and I have decided to watch the video every night before bed for the rest of our lives ;0) Its AMAZING! We love it!!! THANK YOU!!!!"
Ashley & Daniel - Brentwood, CA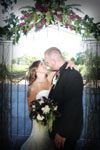 ---
"STACEY & KELLY I LOVE THE VIDEO!!!!!!! You are so awesome!!!!!!! That totally just made me cry :-) DAMN!! That was freakin cool! Thanks guys, you two know what you are doing!!! I just wanted to tell you again that you both did such a wonderful job!!!! Everyone was asking who our photographers were!"
Beth & Matt - Antioch, CA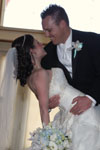 ---
"First and Foremost...BIG thanks to You and Kelly for the hours it took to create such a FANTASTIC video!! I still cant believe how fast you put it all together. We are truly in love with our video and photos."
Celyn & William - Pittsburg, CA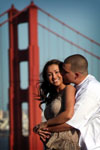 ---
"OMG! You guys are SOOO Amazing. You guys made me cry with my video! Tears of joy! Surpass my expectation like always...Love you guys so much!"
Linda & Hoang - Pittsburg, CA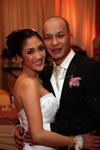 ---
"Wow! The montage is beautiful and the pics are gorgeous! All our friends can't stop complementing on them. We had a blast! Thank you so much Stacey and Kelly!"
Cristina & Tony - Fairfield, CA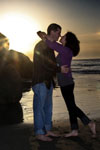 ---
"Everyone just loves our photos & video montage! They look so great! I am really excited... and can't wait for the wedding ones! I really appreciate you guys helping us find a location that really suits us as a couple. It's so perfect for who we are and what we enjoy. Everyone who sees the slideshow tells us how perfect it is for us as a couple! Thank you for spending the morning with us and working on everything!"
Melissa & Monte - Brentwood, CA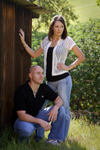 ---
"Our video montage you made for us and pictures are truly amazing!!! You and Kelly are very gifted and talented at what you do. I don't even remember you taking any of those videos. We've shared the link with all our friends. We are very thankful that we had you to capture this day. Thank you so much!!"
Eric & Crystal - Brentwood, CA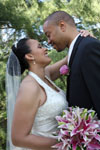 ---
"I know we are probably sounding like a broken record, but we just wanted to thank you so much for all your doing. The album, photos and video are awesome! Thanks guys!!! Had a ball taking engagement photos in SF and Sausalito. You guys are the most awesome photographers!"
Christa & Eric - Brentwood, CA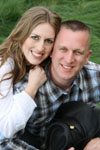 ---
"It was great meeting you both yesterday afternoon for our engagement shoot! We had a blast and really enjoyed ourselves!! The video & photos came out fantastic! I am in tears!!! I absolutely love it!!!!!! It really is perfect!! I keep watching the video over and over! Can't believe how quick you guys completed this, truly amazing - Thank you!! Can't wait for the wedding and so glad we found you guys!!"
Adrienne & James - San Francisco, CA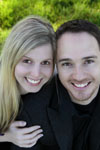 ---
"We absolutely LOVE LOVE LOVE everything, and can't thank the both of you enough. I really appreciate the memories you created for us. I thought I would hate being in front of the camera because I get so nervous, but you guys were so easy and fun to be with. Anyway, you both were so much fun, and I really loved Kelly and her adorable personality. Thanks again for creating the magic and the butterflies I feel while watching the video. Can't wait to show it on our wedding night. I can't stop thinking about the shoot and video, and when I'm home I can't stop watching it...no JOKE! We LOVE every picture. A big, heartfelt THANK YOU to Stacey and Kelly Chance for capturing our memories so beautifully!"
Summer & Yohan - San Jose, CA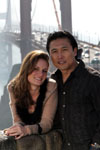 ---
"Hi Stacey & Kelly, thanks so much! Wow, that was fast, and the pictures and video look awesome! We had a lot of fun!"
Jennifer & Paul - San Francisco, CA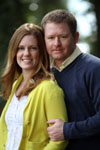 ---
"You guys are the coolest couple... Looks like you guys always have fun together and not just that...You guys work so well together and are the most excellent photographers we've ever met! Thanks so much guys for the awesome pictures that we'll treasure for the rest of our lives."
Toni & Gerard - Pittsburg, CA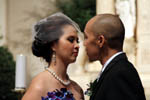 ---
"Thank you so much for all of the hard work and for being so patient with us. We had so much fun and are so impressed on how quick it took you guys to complete our engagement photos. We are super satisfied with the outcome of the photoshoot. The pictures turned out wonderful and there were so many pictures that we had no clue that was being captured (which turned out great). We are very happy to have met you two and enjoy the masterpiece youíve created. You guys make a great team. I'm so addicted and cannot stop watching the video montage. I think I've seen it like 30 times or more in the past 3 days. In fact, I'm watching it right now...Hoang thinks I'm crazy. I'm so excited! Thank you again for the amazing pictures!"
Linda & Hoang - Pittsburg, CA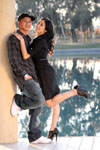 ---
"Dear Kelly & Stacey, I cannot express my thanks to you enough! You guys did an awesome job. Thank you! Thank you! Thank you! The photos are wonderful and beautiful. We feel so lucky and pleased to find you. Thank you again with all of my heart!"
Gabriella & Rick - San Francisco, CA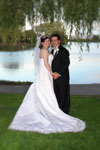 ---
"You guys are great! Fantastic photos. Brought tears to our eyes. Valya's mom loved it too! She said you made her look like movie star! We want to do this every year! Just wanted to thank you one more time for your hard work and beautiful memories you captured. We have watched the video many-many times and really enjoyed it. The photographs are amazing, we have so many favorites that it will be difficult to choose which one to hang on the wall :) Many Thanks Again."
Valentyna & David - San Ramon, CA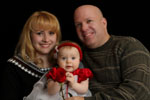 ---
"Thank you guys so much for the wonderful photos you were able to capture of us. We're both so happy with the way they turned out! We had so much fun and you made everything so easy. We look forward to sharing our wedding day with you and having more beautiful moments captured."
Kristyn & Brad - Discovery Bay, CA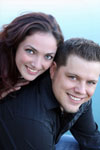 ---
"Thanks Discovery Bay Studios aka Stacey and Kelly! You guys rocked! There are not enough words to express how elated we are about the photos!! All of them are amazing! The two you did an awesome job. GREAT WORK!! Iíll definitely be referring you to my friends and family."
Erin - Discovery Bay, CA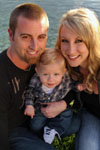 ---
"Hi Stacey and Kelly! We've been checking out all of the pictures from the wedding -- they look splendid as always! Jeff and I love the video, especially how you included pieces of the officiant's speech. We had no idea that was being recorded."
Vicky & Jeff - Santa Clara, CA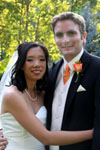 ---
"Dear Stacey and Kelly, What can I say? WOW! Great job! Especially since it was your first time photographing a wedding here. We will add you to our list of preferred photographers and we look forward to working with you in near future. With blessings,"
Valentyna Hohl - Event Manager - Swedenborgian Church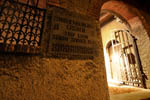 ---
"Thank you for the photos...they look wonderful! I had no idea my wedding was so pretty~ what a fun treat to have these pictures to fill in the details that I missed. And I love the montage. Your photos have caused quite a flooding of tears around my family! I've heard over and over how beautiful the photos are and what great angles/emotions they captured! I'm so pleased and can't wait to cherish them forever! Thanks again for everything!"
Karis & Roland - Lafayette, CA

---
"Aloha Stacey & Kelly!! Just got back from our honeymoon in Maui last Saturday! Mario and I are so happy we chose you as our photographers! I've told so many of our friends and family about you guys and hopefully they will keep you in mind!! We will definitely without a doubt use you again! Thanks again for all your enthusiasm and love that you put into your work.... it definitely shows!"
Teresa & Mario - Antioch, CA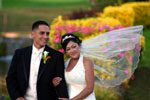 ---
"Hi Stacey and Kelly, the pictures you guys took are BEYOND this world!! We are so truly blessed that we found you guys! As Kelly knows, she was there for me when I was all nervously waiting alone in the bridal room, that I had to miss some of the details as I wasn't supposed to be outside. You guys have done such a wonderful job capturing precious moments that we weren't able to see on that day. Watching the video made us feel like we were there again. We are so sorry that we didn't get to take more pictures after the sun went down. Thanks for getting those evening shots of the place outside, it really would have been a nice setting. We were pretty caught in the moment to enjoy it with each other and friends. I really hope you guys enjoyed it as well, there were a few detours and confusions that got in the way, but in the end we felt like we still made the most out of it. We'll be sharing our album from your website with all of our friends, I am sure your work will take everyone's breath away just like it did for us! Once again, MANY MANY THANKS for capturing and putting all the little pieces together in the happiest day of our lives! You guys are freaking awesome!!!"
Andy & May - Concord, CA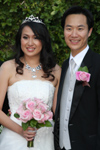 ---
"Mario and I absolutely love, love, love our pictures! I think we watched the video about 5 times last night!! (seriously!) Definitely can't wait til the wedding! Its going to be fun!"
Teresa & Mario - Antioch, CA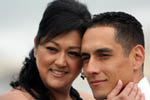 ---
"Dear Kelly & Stacey, Thank you so much for all the hard work you did at our wedding. You made the day fun and exciting and worked so well together! You were tireless and made our special day so memorable for us. Thank you again for our fantastic photos and slideshow video. If you ever need a referral, let us know. We love your work!"
Elyse & Mark - Discovery Bay, CA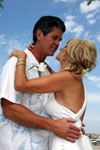 ---
"I gave the slideshow (and we watched it) to my dad on Tuesday this week! Oh my goodness. He couldn't even talk he was so overwhelmed. And my mom.....well she was just a blubbering mess! :) Then I gave it to my husband for Father's Day and he was blown AWAY!!!! He is just so in awe of your abilities and talent. He can't wait to do a full family photo shoot. So THANK YOU so much for a priceless gift! We can't imagine what we're going to do when we watch it 20 years from now!!!"
Kristen - Discovery Bay, CA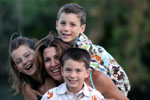 ---
"WOW!!! I loved our engagement slideshow so much and I was crying. Thanks again for a wonderful time and we cant wait to work with you guys for the BIG day and hopefully down the road with family pictures. I need to go back and watch it again! Thanks again."
Caitlin & Andrew - Antioch, CA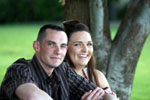 ---
"Oh my gosh I wasn't expecting our engagement photos would be done this soon ... What a nice surprise guys. They are beautiful! Perfect just the way we want it and even better! Love the slideshow too, it's perfect. Gerard thinks Iím crazy because I watch our slideshow every day."
Toni & Gerard - Antioch, CA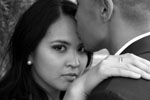 ---
"Our engagement photos and slideshow are beautiful! But we knew it had to be already! We really like the synchronization of the pictures, the transitioning, and the music, just all seem to work very well together. Now, the challenge is to hold off showing this to everyone before our big day! :) It's great that we can see the other originals images too, reminds us how much fun we had with you and Kelly. :) Thanks for all of the work! We'll keep you guys posted on our wedding progress. TTYL!! "
May & Andy - Concord, CA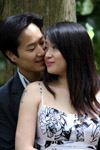 ---
"I want you two to know how much I appreciate you preparing my photos so quickly for me. It's the best gift I could ever ask for. You both are so good at what you do and I will be bragging about you. Get ready...you're going to be busy for the rest of your working years! Say goodbye to retirement. : ) "
Tiffany - Brentwood, CA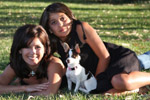 ---
"Hi Stacey, the pictures are beautiful. We were together for a family birthday party on Saturday and all viewed the slideshow and pictures. There was an overwhelming approval rating! We all enjoyed the slideshow and pictures. Thank you again for a wonderful job and for everything and I am so very pleased that I found you both... youíre the best!!"
Vicki - Brentwood, CA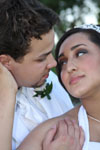 ---
"Hi Stacey, It was great to work with you and Kelly. I love the photos! I have already added you to our website, and will do the same in promoting your business. You are excellent photographers, and wonderful to work with. I do look forward to having you and Kelly back at the Nines soon!"
Lisa Quinn - Wedding Coordinator Nines Brentwood, CA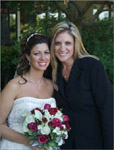 ---
"Thank you so much Stacey!!!! I am actually kind of glad I didn't see the video before.....it was special watching it the first time with you and Kelly! You guys are INCREDIBLE!!"
Lucia and son Richie - Brentwood, CA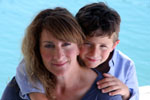 ---
"Hi Stacey, Jeff and I had a lot of fun yesterday, you and Kelly make an awesome team! We watched the video slideshow as we ate dinner. We both love it (we even played it twice)!! We can't wait to show the pictures to all our friends and family. :) We're looking forward to our big day and feeling like celebrities once again =)"
Vicky & Jeff - Santa Clara, CA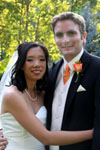 ---
"Hi Stacey, All we can say is WOW! These photos are terrific! Thank you ever so much for sharing our special day with us. We are tickled to death with the photos and know for certain we made the right choice in selecting you and Kelly to photograph our wedding. Not only did we get more than our money's worth, but you were a dream to work with. You were so sweet and nice and we will definitely refer you to our friends for any photographic needs.Thanks so much again."
Cathy & Tom - Benicia, CA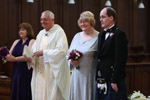 ---
"Just to let you know we viewed the disc of engagement photos you sent--bravo!! The photos are wonderful, we really love them! You and Kelly do excellent work and we definitely look forward to working with you at the wedding. See you next weekend."
Cathy & Tom - Benicia, CA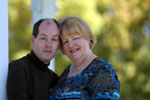 ---
"Hello Stacey and Kelly, First off, Joe and I would like to extend our deepest gratitude for your great work at our wedding. Our wonderful photos showed your true passion for photography and we love them so much.
I remember walking into my dressing room and meeting you both for the first time. I cannot tell you how warm and welcoming you both made me feel that day. And even with the weather challenges we all had to face, you both went out of your way to make me feel calm and secure. Through the years, I have hired many different vendors for different events, and have never met anyone who was as warm, as sensitive, as proactive, as creative and as attentive as you both were to us. We thank you for that. I am confident that you will be the same way with each of your future clients, as this trait is not something you can pull-off so easily, unless it is from within. I am proud to call you both our wedding photographers and will always give the best references.
Our wedding is long over, but I feel our professional relationship has just begun. One day, we hope to work with you again. So you will be hearing from us sometime in the future. Take care always and good luck!"
Maria & Joe - Milpitas, CA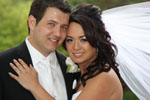 ---
"Hi Stacey & Kelly, Nice working with you! What a relief to work with professional photographers who know what theyíre doing. Looking forward to working with you again soon!"
Ross - DJ Elite Entertainment, Sunnyvale, CA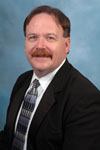 ---
"The images look great and we appreciate the effort you put into creating slide shows for us. We had an amazing time and are grateful that you captured those moments. We will be sending the link out very soon to all our friends and families, I'm sure they will enjoy the pictures as much as we do. Thank you for putting us on your blog, it's fun to read about other perspectives of our banquet. Again, thank you for all your work. We will be sure to keep you in mind when anyone needs a photographer. You guys are a great team and it was a joy working with you."
Jack & Thusa - Richmond, CA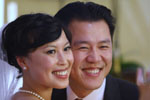 ---
"I have worked with Stacey and Kelly of Discovery Bay Studios on location weddings. The last one was on Pebble Beach in Monterey Calif. Beach weddings can have their own set of unique challenges, such as wind, sudden lighting changes due to clouds, too much sunlight reflecting off the water and sand, just to name a few. Stacey and Kelly can think on their feet quickly in the midst of ever-changing conditions to get you the perfect shot. An added bonus is the great communication of a husband and wife team. I am very pleased with the photos they have taken of my floral creations."
Kelly Cook owner of Heaven Scent Florals - Discovery Bay, CA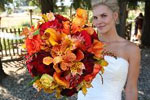 ---
"I got the disks yesterday and they are so beautiful. I'm excited. I shared the pictures with my mother and she said the video made her cry with joy. Thank you so much for everything."
Danie & Ron - Redwood City, CA

---
"Kelly & Stacey are undoubtedly one of the best photography teams we have met. We hired them to do our wedding photo shoot in San Francisco. They are professional, prompt, creative and friendly photographers. We seriously can't say enough about how happy we are with the results. If we could give a gazillion stars, we would :) In all honesty, we don't really know what else to say. You'll have to see their work to judge for yourself.
We shared our photos with our loved ones, friends, and co-workers and everyone loved every single picture. The turnaround time for the digital prints was superb. It felt like right when we got home from our photoshoot that our photos were already done and edited. All of our family and friends think we spent thousands of dollars on our wedding pictures. Discovery Bay Studios is very affordable and my wife and I are very happy with the pictures.
The two slideshow videos uploaded to YouTube are fantastic. We just couldn't believe the work you did and how fast you were able to create the video. I don't know if you know it but the music and the place where you changed the photos in the video was perfect. You used the right photos for each moment of the song.
And trust me right now, we are very very happy with the quality and professionalism in your work. We will refer you to as many customers as possible. Like we said we know one couple who was recently engaged and we will talk with them and show them your website and our photos. Awesome job, Kelly & Stacey! Cheers to you and please keep in touch!."
Amy and Fred - San Jose, CA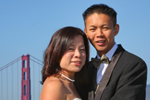 ---
"Stacey and Kelly were a complete blast to work with! They were professional and a lot of fun at the same time. They made things very easy. During our time together we were able to talk about a lot of things. The most important piece is that they seemed to genuinely care for the quality of work for us... which meant everything to us, and made the day very worthwhile.
WOW! We weren't expecting to see the photos for another week, so coming back home late last night it was a real treat! The slide show was fantastic, you really know what you're doing. Eugenia's smile said it all when she was looking at the photos. =) Thanks so much. God bless."
MAC & Eugenia - San Jose, CA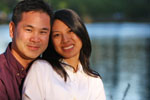 ---
"Hi Stacey & Kelly,
It was nice meeting the two of you. You guys work great as a team and really have the personalities to do a great wedding photo shoot. Amy and I had a great time with you guys. The ideas and poses you asked us to do were excellent. We can't wait to see the pictures. Again, Amy and I would like to thank you for your time and wish you both well in health and your photography business. We will definitely refer you customers as much as we can. We are in the age group where many of our friends are getting married. Take care and talk to you soon."
Amy and Fred - San Jose, CA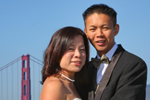 ---
Leave a comment for us on our Blog
Submit a review of us at OneWed.com